Series #4 contains two winners of our groundbreaking New German Fiction contest—and a book by one of our literary idols.
We're extremely proud to present Inga Machel's Dear A. and Judith Keller's The Last House alongside Eliot Weinberger's The Wall, the City, and the World. The books will be published on October 29th, and we hope you'll join us in Berlin on October 28th to celebrate: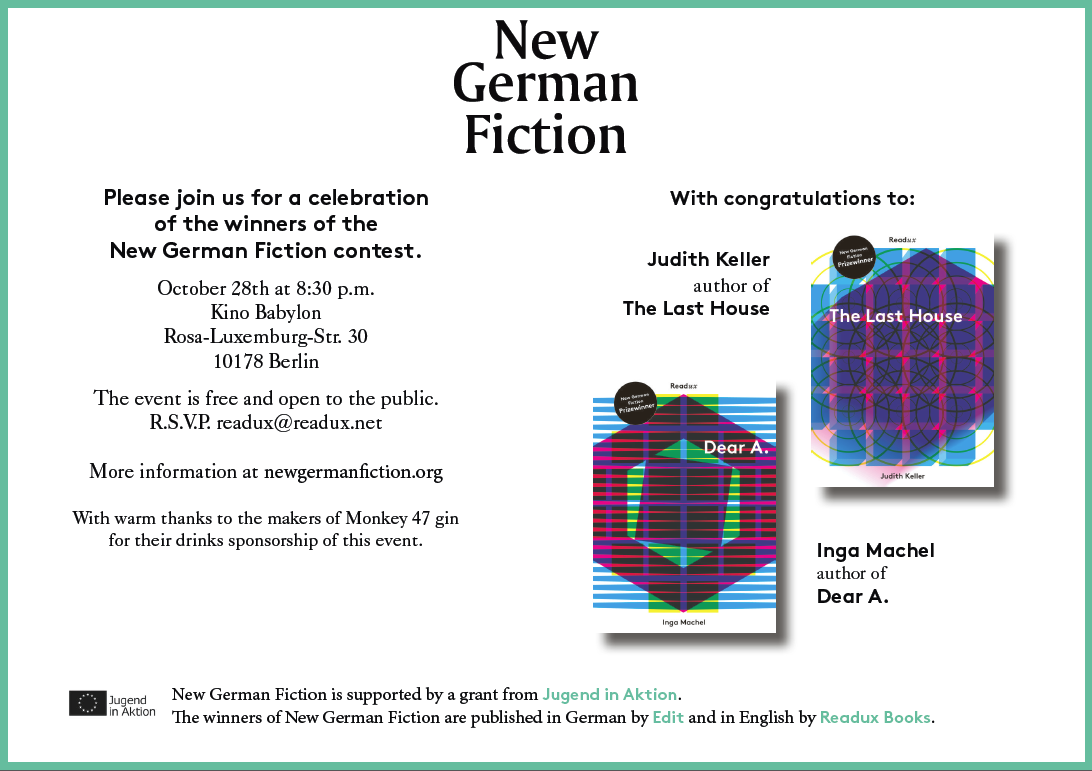 Please join us for a celebration of the winners of the New German Fiction contest.
October 28th at 8:30 p.m.
Kino Babylon
Rosa-Luxemburg-Str. 30
10178 Berlin
The event is free and open to the public.
R.S.V.P. readux@readux.net
New German Fiction is supported by a grant from Jugend in Aktion.
With warm thanks to the makers of Monkey 47 gin for their drinks sponsorship of this event
New German Fiction breaks new ground by offering both original-language publication and translation as prizes. Two winning entries by authors 30-and-under will be published in German by the literary magazine Edit, and in English by Readux Books.